Grounded in the Past.
WIRED FOR THE FUTURE.
Audio Video Services in Middleton
Audio Video Specialists in Madison & Surrounding Areas
The sky is the limit when it comes to tailoring your home with personalized audio and visual features. When you want to outfit your property with the ultimate level of comfort, security, and convenience, all you need to do is speak to a knowledgeable electrician, like those at Parks Electrical Service, Inc. From indoor theater surround systems to all-weather TVs to enjoy the big game in the great outdoors, we can help you with any form of audio video services in Middleton.
Just a small sampling of the many audio and visual services you could seek for your home would include:
Mounting of HDTVs
Surround sound systems
Whole-home audio system
Home theater installations
Universal control system
Outdoor entertainment
Popup TV cabinets
Home automation
Cell phone boosters
Central vacuums
Structured wiring solutions
Surveillance systems
Digital signage
Flush in-ceiling, in-wall, and invisible speakers
If you would like a free estimate for your audio or video installation, simply reach out to our team members now at (608) 564-5886.
What Are the Benefits of Installing a Whole Home Audio System?
One of the benefits of living in contemporary times is the access to so many forms of music on multiple channels and apps, providing thousands of tunes, audiobooks, and podcasts for any unique preference. However, have you ever been frustrated by the fact that you can hear your child's pop songs or your spouse's workout beats when you're trying to focus? With Whole Home Audio systems, you and all your family members can tailor your individual audio preferences, without bothering anyone else in a different room.
Not only are you able to have rooms fully soundproofed but customizing the audio experiences of every location means you can also add smart or automated play options. This way, starting and stopping the music for a family party, concentrated study, or for romantic dinner for two has never been easier. Whole-Home Audio is also able to connect with any form of device, whether you use an Android phone, an iPad, or any form of laptop.
Comprehensive Services for Any of Your Audio or Visual Preferences
Many people assume that video and audio services only apply to things like speaker installations. However, with the current advances in today's technology, you will be amazed at all features you can have installed.
Our electrical professionals are here to answer any questions and to solve all of your residential or commercial needs. Call us today at (608) 564-5886 or click on the button to complete the contact form.
Contact Us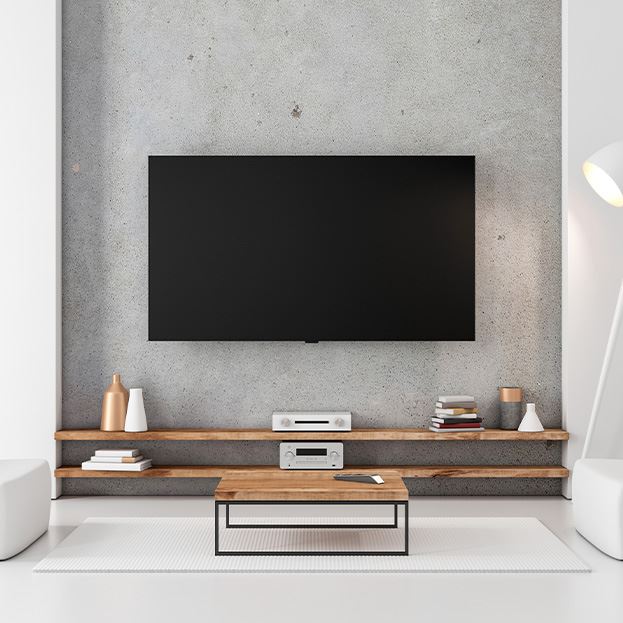 Surveillance Systems for Safeguarding Your Home
Protecting your family, as well as your valuables and overall property, is one of the most important goals of any homeowner. One of the easiest ways to accomplish this is by seeking out dependable surveillance systems. There are more options than ever for investing in high-tech security cameras that both deter trespassers, as well as capture their actions with a live feed. There is no need to worry about grainy footage or muffled audio if you purchase a cutting-edge surveillance system. For absolute peace of mind, reach out to our techs at Parks Electrical Service, Inc.
Call our professionals today at (608) 564-5886, or speak to them online if you would like to learn more about your scope of options for audio video services in Middleton.
Our Reviews
Video Gallery
Stay Updated
Creativity, Integrity & Experience

Our core values are at the root of how we operate our business. We stand behind our work and guarantee you will be satisfied.

Remodels & Retro Work

Every job we perform is backed by experience and tailored to fit our customer's needs. There is no job too big for our electrical pros.

Good Communication

We take our customers' relationships seriously and want to be transparent, keeping you in the loop from start to finish.