Grounded in the Past.
WIRED FOR THE FUTURE.
Middleton Digital Media Services
Digital Media Experts in Madison & Surrounding Areas
Within the last few years, the whole world has been turning to digital means of spreading and receiving information. Therefore, it is only natural that you opt for innovative digital equipment as well if you want your business to be successful. Here at Parks Electrical Service, Inc., our technicians are devoted to helping you get ahead of the times by investing in amazing Middleton digital media services.
Just contact us now at (608) 564-5886 and we can even offer free estimates so that you can get started with digitizing your business in Madison and nearby locations.
What Are the Benefits of Installing Digital Signage at Your Commercial Enterprise?
The days of using physical posters and billboards are slowly becoming an obsolete way to help an establishment stand out. Instead, business owners have turned to digital signage instead, which is not only less likely to be damaged by outside sources but is also easier to reach more potential customers.
By promoting your company with digital signs, you can attract many more clients and customers, boosting your profits exponentially. Best of all, highly efficient LED options make advertising cheaper than ever. To learn more about the multiple looks of digital media boards you could invest in, reach out to our team members today.
Our electrical professionals are here to answer any questions and to solve all of your residential or commercial needs. Call us today at (608) 564-5886 or click on the button to complete the contact form.
Contact Us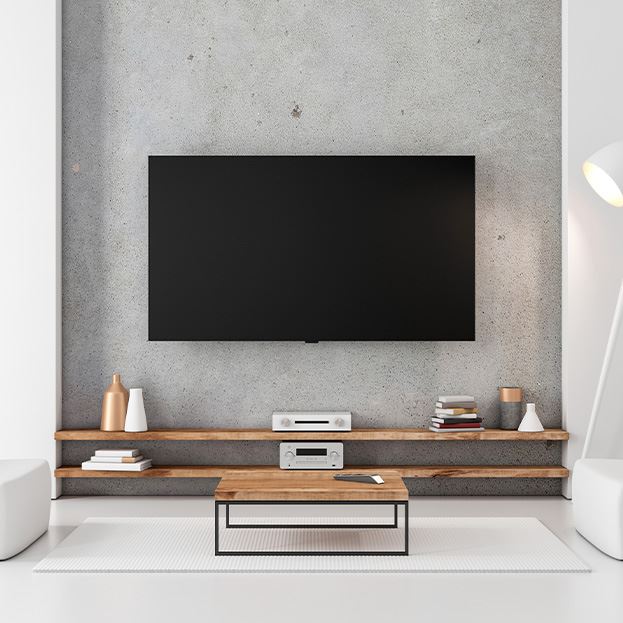 Types of Digital Installations You May Want to Consider for Your Business
Although many business owners are excited to go digital, it can sometimes be confusing to know exactly where to start. By discussing your preferences with a digital specialist, you can get an idea of the options that would best fit your establishment's individual needs.
The unique digital features that you could have installed include:
Digital directories – The directory is often the first thing that your clients will look for when they enter your establishment. Instead of posting up a small and unappealing paper printout, why not go digital? Your customers will find it much easier to locate what they're seeking with large, bright digital content. Moreover, you can also keep the space fresh with live feed, ranging from the weather forecast to sports scores to news briefs.
Digital video walls – Another unique way to engage your patrons and guests the minute they enter the door is by stacking several digital screens on top of each other. Perhaps you own a chain of sports bars or maybe you manage a café at the local university. No matter the situation, you can ensure that your audience will be more engaged with multiple spaces for receiving information and entertainment.
Digital menus – Anyone who owns or manages a restaurant, gastropub, diner, or coffee shop will benefit from seeking a digital alternative for promoting their menu. Your customers are more likely to purchase additional items when vibrant images and videos of food or drink products are displayed at eye level. With the ease of automatic updates based on your personalized calendar, tailoring your menus has never been easier. If you want to learn more about any of these cutting-edge options, speak to Parks Electrical Service, Inc.
All you need to do is get in touch with our professionals today at (608) 564-5886 or contact us online for a detailed consultation about Middleton digital media services.
Our Reviews
Video Gallery
Stay Updated
Creativity, Integrity & Experience

Our core values are at the root of how we operate our business. We stand behind our work and guarantee you will be satisfied.

Remodels & Retro Work

Every job we perform is backed by experience and tailored to fit our customer's needs. There is no job too big for our electrical pros.

Good Communication

We take our customers' relationships seriously and want to be transparent, keeping you in the loop from start to finish.